Friday, 23 June 2017
A year ago today I had already been out for over an hour putting leaflets through doors encouraging people to go out and vote in the EU referendum. This was the culmination of months of campaigning - delivering thousands of leaflets, manning street stalls and talking to voters.
I was confident that Telford & Wrekin would vote to Leave the EU by a big margin but I was less sure about the national result. I expected a narrow win for Project Fear given that the entire machinery of the state was geared up to promote the EU.
I remember travelling round Telford picking up telling cards from the polling stations to get a feel for the turnout and hearing that every person who had pledged to vote Leave during canvassing had been out and voted. And of course I remember going to cast my own vote to Leave the EU - probably the most important vote I will ever take part in.
On the night of the 23rd I was at the referendum count in Wellington where we got to see the margin by which Telford & Wrekin voted to Leave - a massive majority on an exceptionally high turnout. It was at the count that my fellow Leave campaigners dared suggest that we might be successful. The Remain vote in English cities and in Scotland wasn't as big as expected, allowing the Leave vote to edge ahead.
It was while I was driving from Telford to Shrewsbury for the Shropshire Council count that the BBC called it for Leave and I knew that we had won. I called my wife (who was too excited to go to sleep and was watching the results) to tell her and she just said she knew we'd win, even when everyone was saying we wouldn't.
I was in the sports village at Shrewsbury when the result came in that tipped Leave over the 50% mark and meant the referendum was won. The Chairman of Shrewsbury & Atcham Conservatives verbally abused me for campaigning for Leave and I was in such a good mood I just laughed at him as I briefly explained my opinion of him.
A year on I still have vivid memories of that day and I don't think they will ever leave me. As a naive youngster I thought the EU was a good idea and then as I got older I came to see it for what it was. Completing that journey and helping to end our membership of the EU was a proud moment.
It's a shame UKIP failed to capitalise on the referendum result because it has allowed Theresa May to backslide on Brexit, The government have already caved in on the EU's outrageous demands for more money before they'll start negotiations and they are ready to accept unlimited EU immigration and the jurisdiction of the EU courts to be tied into the protectionist single market.
Telford & Wrekin Council are claiming that their NuPlace social landlord company made a pre-tax profit of £274k last year which has been put into front line services. They must have got Diane Abbott in to do the books because the numbers just don't add up.
NuPlace spent millions on building work last year and has just 136 properties rented out and generating an income. Their gross "profit" is a claimed £438k which is £3,220 per house. The average rent is about £630 per month ("affordable" rent) which means the council are claiming a gross profit margin of about 42.5%!
After paying interest on the council's loans they claim to have made a £274k pre-tax profit which the council says has been put into front line services. But that leaves an unspecified tax bill to pay so there isn't £274k "profit" to put into services. How much is the tax bill? They don't say but corporation tax is 19% and if there's a VAT bill to pay as well that's 5% for energy efficiency materials and 20% for everything else. A good £100k of that £274k could end up being spent on tax.
NuPlace are only paying the interest on loans that Telford & Wrekin Council took out for them so the "profit" doesn't exist. If they were paying their loans they would make a huge loss. But they aren't paying their loans off, they and the council are gambling on being able to make enough money by selling off all their houses to pay off the loans when the banks want their money back.
No matter how creative they get with their accounting, NuPlace is a loss-making operation which exposes the council to tens of millions of pounds of risk. The money that is being siphoned off and branded "profit" is money that should be paying down debts to reduce the risk to taxpayers.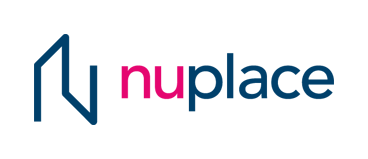 Posted by

wonkotsane
at 14:08